Your Legal Solutions Start Here
The criminal justice system is complex, and can be extremely intimidating. It is essential to have an experienced attorney help you navigate through what may be the most stressful and serious time in your life.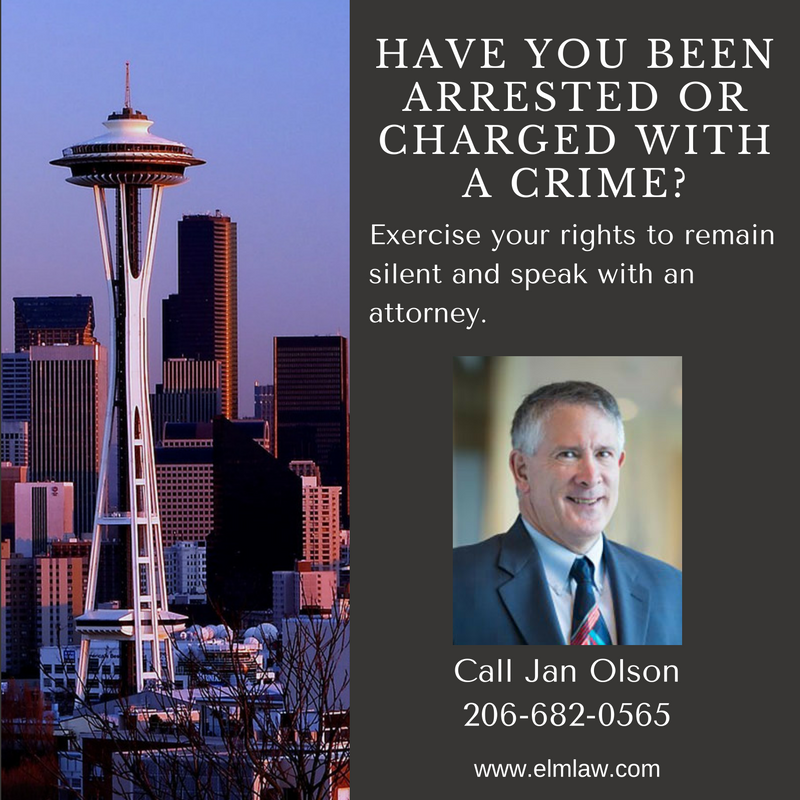 If you have a criminal matter and would like to consult with a lawyer, contact Jan Olson at Ellis, Li & McKinstry, PLLC.  You can reach Jan by filling out the form below or by calling (206) 682-0565.  
With over 35 years experience practicing law in the Seattle area, Jan Olson is highly skilled in Criminal Defense Law.
Child Molestation
Child Pornography
Rape / Sex Offenses
Sexual Assault
Sexual Exploitation / Prostitution / Solicitation
Assault / Domestic Violence
Juvenile Assault
Harassment
Drug Offenses
DUI / DWI