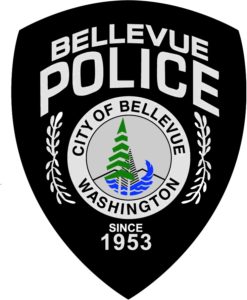 "He raped me, and he thinks he is going to get away with it because he is a police officer."
I have heard this "reverse bias" comment many times. A "good-ol-boy" network of protection helping rapists because they "wear a badge". People often believe that law enforcement personnel are bullet-proof from criminal charges and can "get away with it". This mindset is as destructive as presuming guilt when people are accused of a crime.
All the forces of bias were at work in a 2018 case involving falsely accused Bellevue Chief of Police, Steve Mylett. Mylett was accused of rape by a woman he claimed to have "never even met." The 44-year-old woman alleged Mylett raped her two years ago at his Bothell WA home after an arranged hook-up through an adult sex website.
The alleged victim claimed her story was backed-up by a series of email exchanges. The emails included the Bothell address where the alleged rape occurred. The Chief proclaimed total innocence.
Falsely Accused but Later Vindicated
The accuser's story imploded. The email exchange was concocted and forensically determined to be false. Lease records indicate Chief Mylett was not living at the residence when the alleged rape occurred. DNA testing ruled him out when the woman turned over clothing. The woman had a history of finding men on Craigslist, then falsely reporting crimes of rape. She is now under investigation for perjury, tampering with evidence, and making false statements to the police. It appears she may have mental health problems.
In the "#MeToo" era, the prevailing bias will be "why would someone say something like this, unless it was true". There are many reasons. False allegations do happen. There are varying opinions on how often false rape allegations are made, and many will claim it is very rare. Thankfully, presumption of innocence is in place for those cases, however rare.
False Allegations Lead to Deeper Appreciation by Officer
Allegations need to be taken seriously, and investigated thoroughly. Chief Mylett was very fortunate that a highly competent police agency investigated the complaint while there still could be evidence that would exonerate him. Mylett was placed on leave and wan't reinstated until the allegations were proved to be absolutely false.
Is there a silver lining here, other than a falsely accused man being exonerated? Yes. This married man with children stated upon his reinstatement to the Bellevue Police: "I have a deeper appreciation about what it means to be falsely accused". Certainly that will be beneficial in the remaining years of his law enforcement career.