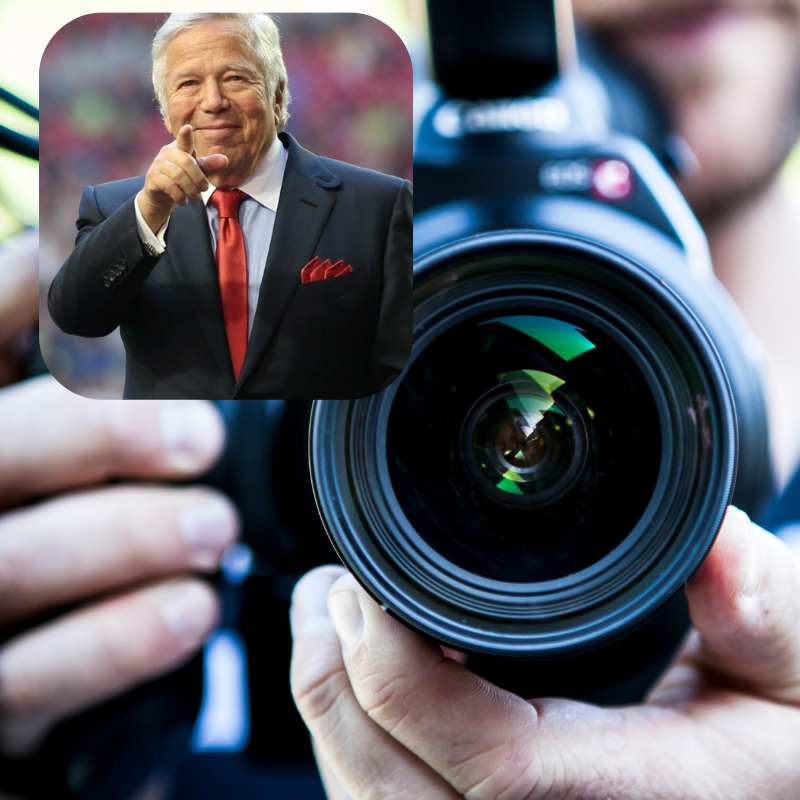 By now we all have heard that Robert Kraft, owner of the New England Patriots, got busted for prostitution in an undercover sting operation on Thursday, February 21, 2019. He was caught on cameras installed at a "spa" in Jupiter, Florida.
Mr. Kraft was allegedly observed in classic acts of money exchange for sexual contact. All recorded without his knowledge on undercover camera. Charged with two counts for two separate incidents on two separate days, he has pled not guilty and "categorically denies" the charges. The sting also netted 25 other suspects.
How can a suspect "categorically deny" acts caught on video? In prostitution cases, one way is to claim the person on the videotape is not the person charged, i.e. misidentification. Another is that no illegal act can be documented from the tape, i.e. no exchange of money. A third is that the footage fails to document a request for a sexual service in exchange for money., i.e. it only documents adults engaged in a consensual act. Only time will tell if Mr. Kraft will employ any of these defenses.
Will Robert Kraft go to trial? Highly unlikely. A highly respected prosecutor in Seattle told me "less than 2% of all prostitution cases go to trial" because the "men don't want further embarrassment." While Mr. Kraft may be highly embarrassed already, it will only get worse if he drags the case out with aggressive and expensive litigation.  In this matter, he can also be disciplined independently by the NFL even if he avoids a criminal conviction.
Since Robert Kraft has no prior criminal history, as a first-time offender, it is likely he will avoid jail time. If he pleads guilty, he will likely have to go to educational classes on the social and personal cost of human trafficking, pay a fine, and do some community service.
The Jupiter Police Department and local district attorney indicated no one will be receiving preferential treatment regarding their criminal case. I suspect Mr. Kraft, age 77, does not want to make his predicament a drawn-out affair that will further sully the reputation of the NFL, which could levy a high fine against him.
Unless one of the defenses mentioned above is present, or the police did not have probable cause for their warrant, Robert Kraft is likely in a position of damage control, like 98% of all of these cases.
If you have a criminal matter and would like to consult with a lawyer, contact Jan Olson at Ellis, Li & McKinstry, PLLC. You can reach Jan by calling (206) 682-0565 or by e-mail at jolson@elmlaw.com.