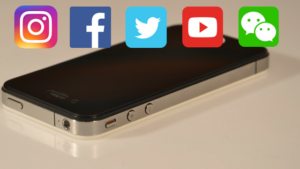 It will come as a shock to no one that teens are engaged in sexual activity. In this digital age, they are more likely then ever to capture this activity on phones and computers.  Sexting is very common and meant to be privately shared with a sexual partner or friends over text, e-mail or social media. This is the activity of hormone-driven teenagers – not criminals distributing child pornography.
A distinction in the law needs to be clear between sexting and child pornography.  Disturbingly, states are now broadening the reach of child pornography prosecution to include teens sending selfies and videos to other willing teens.
I thought Washington's 'progressive' nature was in question after the recent Supreme Court holding in State v. E.G., decided September 14, 2017 wherein a teenager sent sexually graphic images to a non-consenting adult (I previously blogged on the case). This was the tip of the iceberg.  A recent Maryland case involved a 16 year old girl (S.K.). She sent a text message to two friends. The text contained a 1-minute-long digital video of herself performing oral sex on a male, who appeared to be of adult age.
These three friends regularly exchanged "silly videos" attempting to "outdo" each other. They later had a falling out, and the video recipients shared a copy with the school resource officer.  One of the teens also shared the video with other members of his school class.
The State of Maryland charged S.K. with three different criminal offenses regarding the private video. Ultimately, two of the charges were overturned, based on strict statutory interpretation, but only after trial, and an appeal. However, the Maryland Court of Appeals upheld a criminal adjudication for her act that may follow her the rest of her life: she was found to have "distributed child pornography"!
The Court upheld S.K.'s guilty finding because, under Maryland's definition of distribution of child pornography, S.K. was a "subject" of her own video.   Maryland law had no applicable exception when the juvenile is both the subject and the distributor of the pornographic material and S.K.'s conduct was not protected under the First Amendment.
The first and third points are similar to Washington's holding in State v. E.G. However, the Washington court appears to have left open the possibility that S.K.'s act was not a criminal prosecution enforcement priority when everyone is a juvenile and all are willingly engaged in sharing the video. At least Washington recognized a possible exception where the recipient was a willing participant! This is a scary expansion of the trend in the law to prosecute juveniles for dumb sexting conduct.